Services
McAllister Drilling provides a wide range of services including water well drilling and maintenance, water testing and treatment systems, as well as industrial solutions.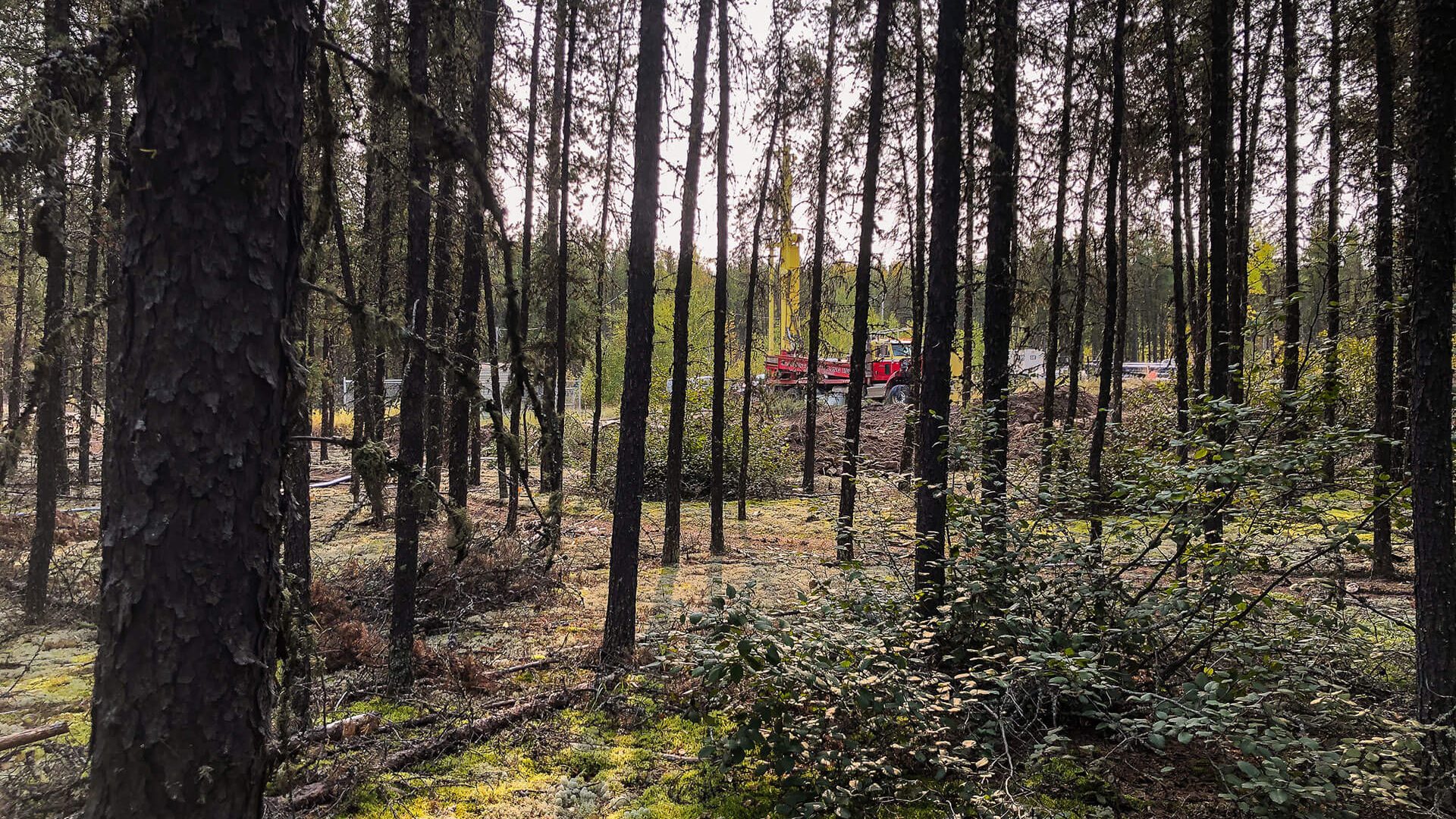 Solution Experts
Our team can support you from the initial consult on a new project, maintenance on current wells, right through to old well abandonment.
7
journeyman water well drillers, and two first-year apprentices; the most of any company in Western Canada.
Our Specialties
Residential Water Wells
Whether its for your seasonal cabin, for your livestock, or the water you and your family drink in your home, we ensure our customers get access to the very best water source available. We're licensed in Alberta and Saskatchewan, and have a three-year workmanship warranty on all new wells. We use electric logging to ensure the absolute best water quality and volume available for your area is delivered straight to you.
Municipal Water Wells
Take a look around the town of Banff or Jasper, or locally in Vermilion, Kerrobert, St. Brieux and Cut Knife, and you'll see our some of our work. We've invested time and talent in modifying and adapting our equipment, which provides our municipal clients with a highly efficient return on their investment. When you're working with the public purse, we know that you're accountable in more ways than one. We work hard, with integrity, in order to give our municipal clients exactly what they need, when they need it.
Industrial Water Wells
Our history in the area, coupled with our expertise in the energy industry, make us ideal for installing source water wells for secondary recovery methods – namely steam and water injection.
Environmental Drilling
We proudly work alongside several hydrogeological and environmental consulting companies across Alberta and Saskatchewan, helping ensure the safety of our most precious resource: water. We've been doing soil testing, installing de-watering wells, conducting compaction testing for sewer installations, and monitoring wells since 1989, and we're proud to continue offering environmental drilling services today.
Cathodic Protection
We understand the importance of this corrosion control method in infrastructure and have adapted or converted our specialized equipment to ensure a top quality installation. We install deep and semi-deep anode beds for power lines, plant sites, pipelines, plus other industrial and municipal uses. Massive projects like the TransCanada pipeline (we worked on the stretch from Winnipeg into BC) and the Interprovincial Pipeline running across Alberta carry the fingerprint of McAllister Drilling.
Surface Casing
Serving a range of commercial clients (like Imperial, Suncor, Syncrude and CNRL, to name just a few), we offer installation of oil and gas surface casing ranging up to 12" casing in depths up to 300 meters. Our rigs are versatile, and we pride ourselves on completing projects in a safe, efficient, and cost-effective manner for our customers.
Vac Services
McAllister Drilling always strives to make things easier for our clients. With our in-house vac truck, we can streamline your project to ensure targets are met efficiently.
Water Testing & Pump Testing
Whether for residential or industrial use, we offer water sampling and pumping for water quality and quantity. We also offer rental pumps, generators, flow meters and accessories to help complete the job in a safe and cost-efficient manner.

We also complete pump tests if you are buying or selling a property with a well.
Well Servicing
Because your water source is absolutely critical, our licensed personnel are available to take care of your water needs seven days a week, 365 days a year. Every type of well can be worked on, including drilled wells, bored wells, hand dug, sand points, working heads, and more. We're proud to have the expertise and equipment to service any well.

McAllister Drilling supplies and services all sizes and makes of pumps, including residential pumps, larger submersible pumps, turbine pumps, all sizes of jet pumps, and more. We also offer energy efficient, space-saving constant pressure systems if your existing pump setup needs an update.
Well Disinfection
Wells that are not properly disinfected can cause damage to both your well and plumbing, creating potential long-term problems. McAllister Drilling proudly offers the tools and technique for proper well disinfection, offering peace of mind concerning your water quality and purity.
Water Treatment
McAllister Drilling can meet all of your water treatment needs, from a simple softener to Reverse Osmosis systems. A majority of areas need some level of water treatment, and with our expertise, we can design a system specifically for your water quality, protecting your biggest investment as maintenance-free and chemical-free as possible.
Abandoning Wells
Non-active wells and their abandonments are one of the most important yet overlooked items in the water well industry. Properly abandoning non-active wells is starting to get the attention it deserves, with the government making grants available to well owners (the portion refunded depends on province and year of completion). McAllister Drilling has the materials, equipment, experience, and the Journeyman employees to ensure that your wells are properly abandoned.