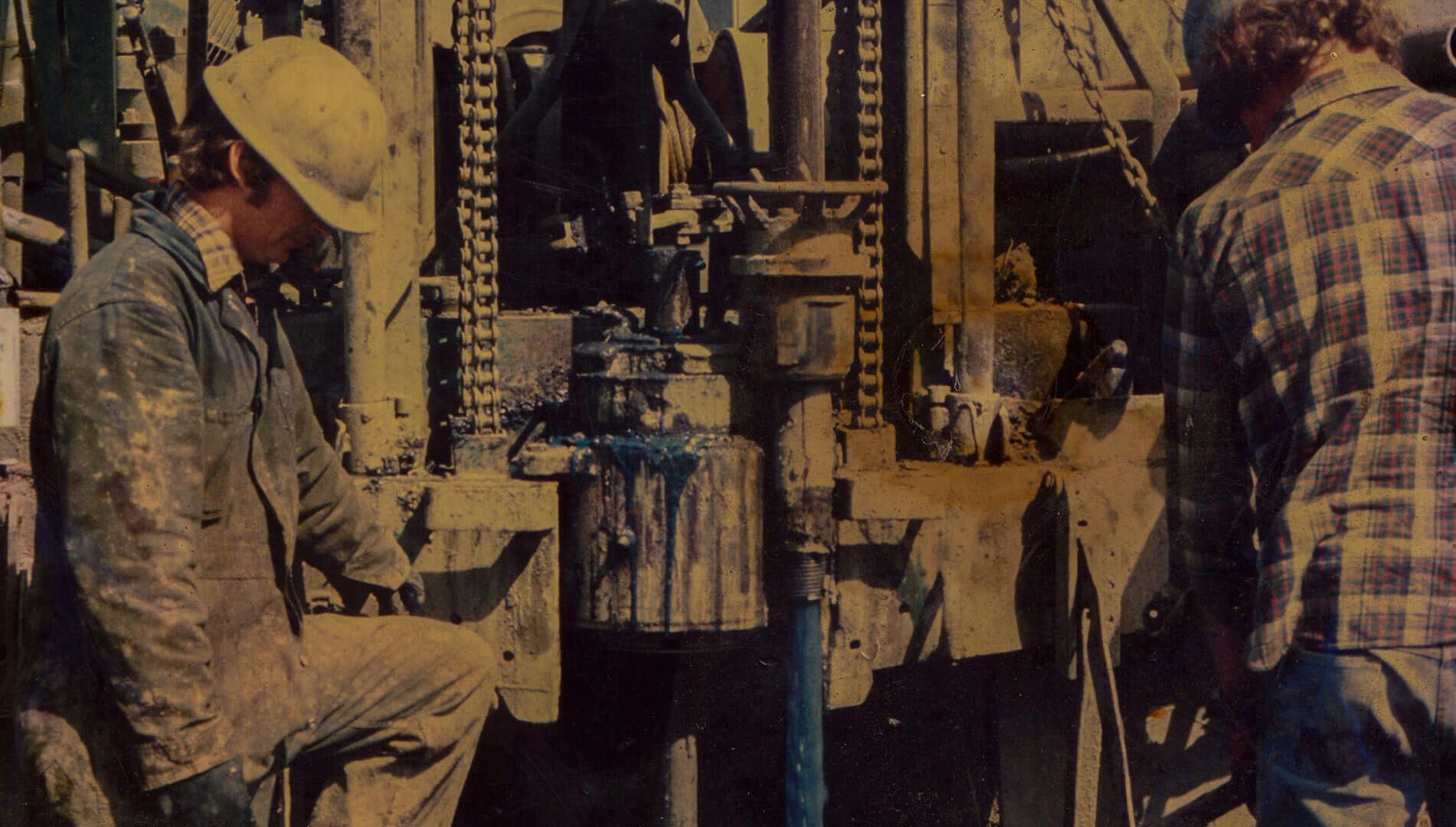 About Us
Over 65 years ago, we provided water wells throughout the Midwest with a horse-driven boring rig. We are proud of this legacy and the relationships built along the way.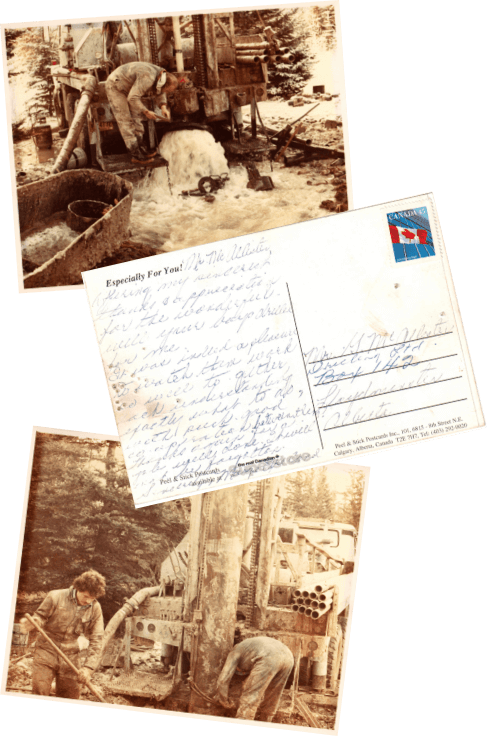 The Early Days
McAllister Drilling has been recognized as the "Go-To" name in the domestic water well industry as early as the 1940s, when Frank McAllister (Sr.) started with a horse-driven boring rig. From there, his sons provided Lloydminster and surrounding area with water wells throughout the 1950s utilizing a jetting rig. Soon after, the company expanded into mud-rotary drilling.
Frank's sons, Roy and Bert McAllister, were involved in many original exploration programs and the hydrogeological mapping of Alberta and Saskatchewan water formations.
Today
The practical knowledge and on-site experience from the early days has shaped the company into an active industry leader. For over a decade, McAllister Drilling has had a member serving as a Director in the Alberta Water Well Association. Today, McAllister Drilling employs seven journeyman drillers and two first-year apprentices, the most of any company in Western Canada. Along with dedicated personnel, this family business has fourth generation members in the field continuing to build on the legacy of its founders.
Today, this small business has evolved to serve your family as well as global market leaders, with the same resolve and personal touch since the founding days.
10+
Years with a member serving on the board of the Alberta Water Well Drilling Association.
Community
We proudly give back to the community which supports us by dedicating time and resources to local non-profits, youth sports, community facilities and events.
Client Stories
Our well broke in the -40 weather and McAllister Drilling was out the next day to fix it. Water was restored to our home in less than a half hour. Thank you for the great service!
Excellent, family-owned business. They show up when they say, bill out what they say and the work is done right!
I cannot say enough about how amazing they are. The times we call are always out of hours or on long weekends. They have always gone out of their way to address our problem straight away. They go far and above the normal call of duty.
I had a couple issues with my well initially and they were very quick to come out on a weekend and help resolve my issues. Even a year later I had some questions and they were very helpful and willing to help resolve problems.